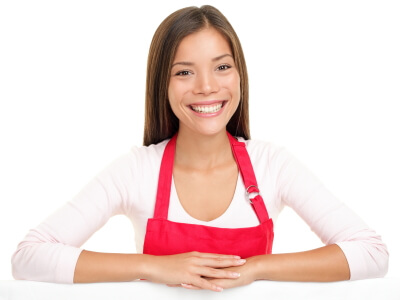 The holidays are a popular time to volunteer, when charities need help during what can be their busiest time of the year. Being a good volunteer can be a big help.
If you've never volunteered before and are intimidated by where to begin there are a number of organizations that are looking for the following types of help:
Financial. Many organizations run fundraising drives at this time. Take time to figure out what causes are important to you and work on your budget to see what you can donate comfortably.
Your time. There are a number of clothing/food drives that can't happen without volunteer hours. Volunteer at one of these events so that they can successfully meet their organization's goals. According to

The Nonprofit Times

a volunteer hour is now averaging around $23.07 an hour. Volunteers save organization huge amounts of money on wages, tax contributions, and health care that they don't have to pay for paid employees. This savings allows organizations to remain focused on the organization's mission.
In-kind donations. There is an organization for everything. Find the organization that resonates with you as a good volunteer: hunger, animals, kids, clothes, or shelter and then find the items needed for those organizations. Items include: canned food, dried beans, animal food (for animal shelters), toys, cold-weather clothing, or even housing stipends.
Be a good volunteer
Now that you know the types of help organizations are looking for here are a couple of reasons why you should add volunteering to your holiday plans and how to be a good volunteer:
Volunteering keeps what is going on in your life into perspective. Your life may have some difficulties but you may find encouragement, or encourage others by spending time with people who are in need.
People need help. If you have the capacity to help someone else, why wouldn't you help them as a good volunteer?
It feels great! Helping other people feels great. Studies have shown that people who help others also receive a benefit from the act of helping other people. Ask your

friends

to join in.
Be one of the "Good Guys." There are a ton of good people out in the world making a difference. Counter the daily barrage of negativity by being one of the people out there who is making a difference in the world. What you do as a good volunteer does matter.
Practice gratitude. Volunteering helps people to tap into gratitude. When you're dealing with other people who are in need, hungry, homeless, friendless or without family you become very aware of the things in your life that you are grateful for.
Volunteering during the holidays doesn't have to be a painful process. It can be done in one hour, a day, over a course of days over a month. It's up to you and howe you want to help as a good volunteer. 
Finally, begin looking for volunteering opportunities before the holidays begin. You will be amazed by how many people will be volunteering during the holidays as well. Don't miss out on an opportunity to help others and make yourself feel good at the same time because you waited too long.
Start with the following types of organizations: Food pantries, Salvation Army, Homeless Shelters, animal shelters, or even your child's school.
This post was written by Michelle Jackson, a personal finance and lifestyle blogger sharing her story at The Shop My Closet Project. Her goal is to help people cultivate their best life. When she's not blogging or podcasting for Girl Gone Frugal you can find her riding her bike, going for coffee, or hiking in the mountains.