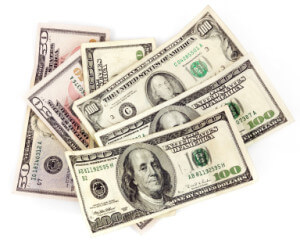 Maybe you wasted this past beautiful holiday weekend working on your taxes. Or perhaps, despite warnings about taxpayer ID theft, you still have midnight oil to burn between now and the April 15 deadline. Either way, you have probably mused, for at least a moment, that this will be the last time you do your own taxes. After all, by plenty of measures, tax prep is getting more and more complicated.
So if you are ready to delegate tax work, now is the time to plan for the 2015 filing season. Here's some help about the choices you face — specifically, on the kinds of tax preparers you might hire to help you.
First off, you should know that hiring someone else to do your taxes might not be the Shangri-La you imagine. Whoever that person is will still require you to provide a lot of paperwork and do a lot of legwork. You might wonder if you are really saving time at all. Sure, it's a relief to know a professional is doing the math, and that might result in greater accuracy, but even that isn't certain. In fact, when Congress' General Accountability Office studied the issue, it found higher error rates on "pro" returns than self-prepared returns.
Of course, that only means not all tax prep work is the same. In fact, in most places in America, anyone can become a professional tax preparer.
"Anyone can hang out a shingle as a tax return preparer, with no knowledge, no skill and no experience required," lamented Taxpayer Advocate Nina Olson in congressional testimony during last year's tax season. ...continue reading →