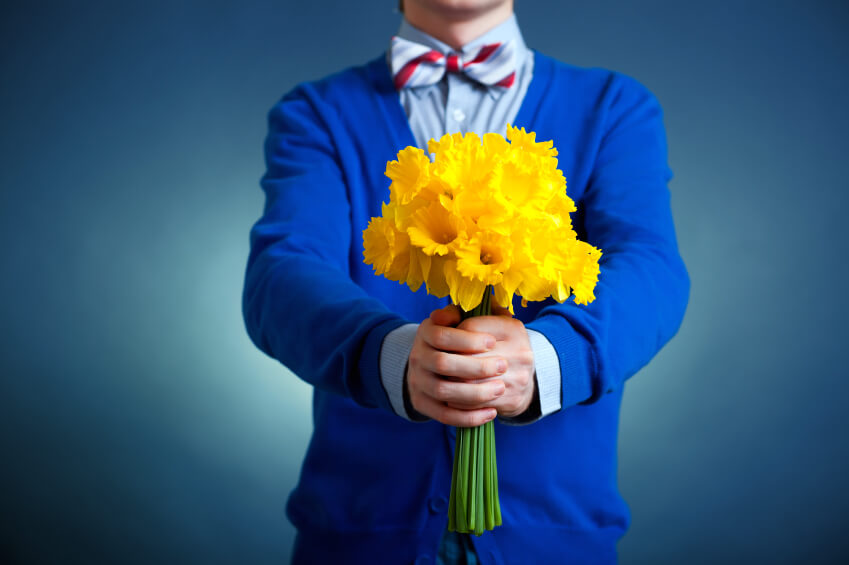 Valentine's Day is right around the corner, which means gifts and candy may be in order. Valentine's Day can cost an average of $580 for gifts and food, but it doesn't have to. Here are 20 ideas to help you plan the perfect Valentine's Day date night on a budget.
Walk Around The Park
If it's not too cold in your area, go out for a nice walk around the park. This date night on a budget allows for some nice conversation while you enjoy the scenery.
Fondue Night
You don't even have to have a fondue pot for this date. Grab a crockpot or camp out by the stove, and serve some delicious melted cheese with some of your favorite dippers.
Check Out A Museum
This date night on a budget is great if you are both fans of the arts. Check to see if your city has any free or half priced museums near you. An easy way to find a ton of museums is this website.
Board Games
Got any board games lying around collecting dust? Pull them out and challenge your significant other to a duel. Don't get too competitive though, this date night is supposed to be fun!
Movie Marathon
This is for those that don't mind horror. Pop some popcorn and watch some classics like Nightmare on Elm Street, or go a little ghostly with Paranormal Activity. If you get scared, just snuggle up with your partner a little more.
Inside Picnic
Picnics are fun, but sometimes you just don't want to go outside. Lay out a cloth in your living room and fix the picnic food together to make it extra special.
Happy Hour Date
Take advantage of happy hour and score discounted drinks and food (almost) all night long. Bar hop so you can take advantage of multiple discounts. This date night on a budget revolves around alcohol, so be safe. Always call a cab if you need too.
Coffee Hop for Date Night on a Budget
If you or your partner aren't the biggest drinkers, you can always hop from coffee shop to coffee shop. Try checking out coffee shops that offer free tastings or bigger servings for a cheaper price.
Sled or Surf
If there is snow where you live, pick up some sleds and choose the best hills to have a little fun. If you are near the beach, rent a couple of surfboards and have a good time.
Take A Day Trip
Instead of a date night on a budget, how about spending the whole day together? Grab some snacks, jump in the car, and just drive. The most you'll pay for is for some food and gas.
Volunteer
If you want a date night on a budget, what better way to do that then to volunteer together? Not only will you help those in need, but you'll feel accomplished. Not bad for a free date.
Dessert Tasting
This date night on a budget is easily customizable with your favorite treats. Go to the grocery store and buy your favorite cookies, cake mix, or brownie mix. Make the treats together, and then enjoy with a big glass of milk.
Visit a Bookstore or Library
Book lovers can celebrate Valentine's Day by visiting their favorite bookstore or local library. You can pick a book or magazine together, or just spend a few hours browsing the shelves.
Paint or Draw Together
With the trend of bringing your own alcohol painting classes rising, this date night on a budget is fun and cheap. Many painting classes charge as little as $10/person, and you can keep your paintings.
Mini Golf or Bowling
Valentine's Day may fall on a day where your local bowling alley or mini golf course are having specials. If not, you could try to find a coupon to make your visit cheaper, but many alleys and courses are relatively cheap without one.
Watch the Sunset
If you want to have a classic date night on a budget, watch the sunset together. You can climb to the roof of a taller building, sit on the roof of your car, or even lay out a blanket on a hill.
Learn How To Dance
You can take cheap dance classes, or even learn from home via YouTube or online. Type in a dance made for two, and learn a new dance routine together!
Plan Your Future
Are you and your significant other daydreamers? Why not dream away and talk about your future? You can plan anything, including your future home, if you plan on having kids, or even where you want to live.
Renovate Something
If sprucing up your home has been on your to-do list, make it into a fun date activity. Refurbish your furniture, paint a room, or just do some decluttering. You're bound to find something to do around the home.
Massages
To end your date night on a great note, take turns giving each other a massage. It's free and relieves stress, so you can't get much better than that.
There are so many ways to have a date night on a budget. Now you don't have to worry about Valentine's Day stopping you from enjoying the company of your significant other.