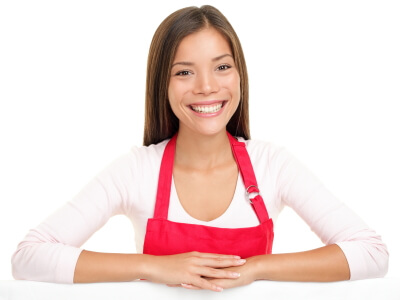 Like most teenagers, I had summer jobs and worked after school so I could have some spending money and save for college. I didn't really consider myself an entrepreneur, but I guess I was.
For the most part, they were jobs where I worked for a small business owner. Except for selling newspapers outside a subway station, I wasn't an entrepreneur and didn't work for myself. Even the newspaper gig required me to rely on a big company to provide the product I sold.
Being an entrepreneur and working for yourself — as I've done since being laid off as a newspaper editor in 2008 — is a job skill I've grown into and enjoy. I only wished I learned about it back when I was in school so that I could at least be a part-time entrepreneur during my working life. At the very least, it could serve as a backup or secondary income.
It's a skill set that I think all children should at least have a taste of so they can decide if it's something they'd like to do.
The first taste of entrepreneurship for most children is a lemonade stand. Even if their parents pay for the sugar, lemons, cups and other supplies, a lemonade stand can be an hourly lesson in how to set prices and make change, and show the importance of having a great location and product.
But after that, unless kids find the entrepreneurial bug on their own, they may lose the drive to work for themselves. Here are some ways to teach your kids to be entrepreneurs, or at least get started thinking about it:
Point out benefits of working for themselves
For children who don't like being told what to do, this can be one of the first benefits worth pointing out to them about being an entrepreneur. By working on their own, they'll be the boss and can determine what gets done when. No more taking orders from someone else.
Let them take things apart
If your child can build almost anything with Legos, or likes to take apart old phones, remotes or anything else you let them work on, it could be a sign that they could make a good entrepreneur.
It's part of the process of learning new things — another skill important to being an entrepreneur. ...continue reading →