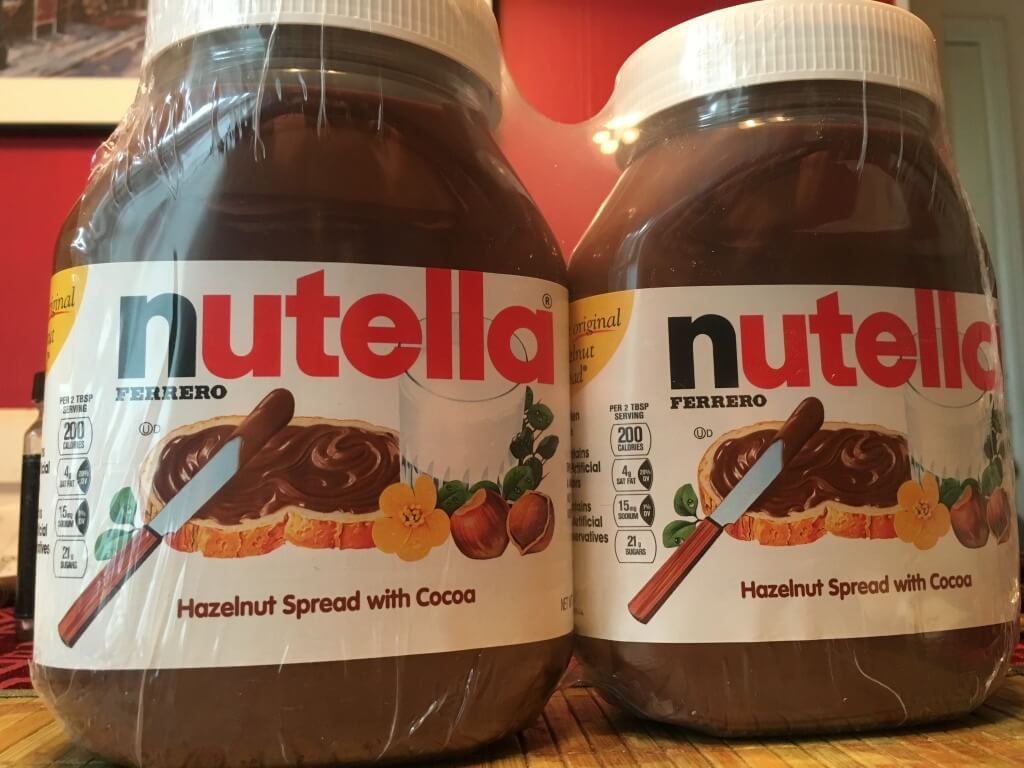 I don't shop at Costco often, though I probably should given all of the money I save when I do venture in to fight the crowds, parking hassles and lines. It's not a place you want to deal with if you're only getting a few items.
I rarely get out of my local Costco store without spending at least $100, which is one reason I don't go there more than every two to four weeks. That's a lot of money to thrown down at one time, though the deals almost always are worthwhile.
From time to time, however, I find myself with too many bagels — you have to buy two packages, and really, you can only eat so many bagels — among other things that are easy to get tired of eating after a few pounds of (insert your favorite food here) whatever.
But there are some things that I do go back for regularly because they're such great deals that I feel foolish to buy them elsewhere. Here are my 10 favorite deals at Costco, though I'm sure I could list 10 more if needed. I've looked up prices at Costco and my local supermarket, though some may be approximations based on recent shopping trips. Prices will obviously differ by location.
In no particular order, here are my top 10 Costco buys:
1. Coffee
As I wrote last year, making coffee at home is saving us a lot of money. This includes buying a 3-pound bag of coffee beans every two months at Costco for about $15.
We buy a local brand that's organic and tastes great, but I'm open to a Starbucks or Peet's bag from Costco too. Most 3-pound bags sell for about $15 at Costco, which lets you grind the beans for free.
A 12-ounce bag of Starbucks coffee — four ounces less than 1 pound — costs $7.48 from Jet.com. I'm saving at least $7 per 3-pound bag at Costco.
2. Fruit
I'm always amazed at the fruit selection at Costco and the prices. I live in California and have no idea if the same fruit/prices are available elsewhere, but I'll bet that even snowed-in places will have deals on fruit.
A pineapple costs $3, or about half of what it costs at my local supermarket, depending on the season.
I've also found incredible deals on kiwis (4 pounds for $6.49, and it's organic), blueberries (1 pound for $10 of organic blueberries in the winter) and pears and oranges.
The problem is that like many things at Costco, you have to buy so much fruit at one time that you'd better be prepared to eat a lot of mangoes in a week, or plan on making applesauce all weekend or at least clearing out room in your freezer. The pineapple is the rare piece of fruit that Costco sells solo.
3. Nutella
A two-pack of 33.5-ounce jars of this yummy goodness are $12 — yup, 67 ounces of it in total — compared to a tiny 13-ounce jar at Safeway for $8.
Are you kidding me, Safeway? That equates to about 61 cents per ounce for the small jar vs. about 17 cents per ounce with the big ones.
Again, the problem is that with the Costco jars, we're buying waaaay more Nutella than we need, and it's not the healthiest snack in the pantry. But paying four times as much at the grocery store for something my daughter or I eat almost daily? Not going to happen.
If Costco would only offer such deals on the less-fat peanut butter we regularly buy on sale at Safeway, then we'd really be saving on our fat intake.
4. Any paper products
Napkins, paper towels and toilet paper are staples that every household needs, and Costco provides quality ones at low prices.
I'm happy with its Kirkland brand of paper towels and napkins. A brand name of toilet paper is worth the extra cost, though it's still a deal when compared to grocery store prices.
Because you're buying in bulk, you'll need to have room in the garage or somewhere to store it all. That's good news in the long run, giving most families a month or more before they have to buy more.
5. Detergent
Dishwasher and laundry soap are some of the best deals at Costco. Like paper products, they won't go bad over time and can be stored for months.
I've tried the Costco brands and haven't been thrilled with the results, though your experiences may differ. We use laundry detergent from a major manufacturer — mostly because it works well in our high efficiency clothes washer.
6. A cheap lunch at Costco
The Costco food court isn't nutritious — pizza, soda, hotdogs, ice cream and other such things — but it's cheap. For less than $5 you can get a filling lunch there.
This is something I rarely do, though a $1 soda or $3 ice cream can't be beat on a hot summer day.
If you want to be really cheap, roam the store's aisles for free food sample handouts.
7. Meat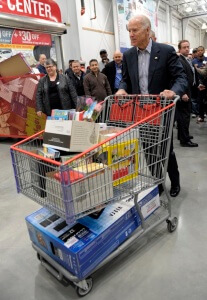 Chicken, pork, beef, seafood and other types of meat are relatively inexpensive at Costco. I've especially found its chicken to be a deal at almost half the price of what I'd pay at a grocery store.
Meat purchases are usually in bulk, so be prepared to have room in your freezer and look for a lot of creative chicken dinner recipes.
I recently bought four pork tenderloins at Costco for $26, which is enough to feed my family of three for four meals. There may even be leftovers.
8. Cereal
For only $6.49, I recently bought a two-pack of Honey Bunches of Oats cereal. One box of the cereal costs at least $4 elsewhere.
This doesn't look like much of a savings at first glance, but that $2.50 in savings is the minimum savings. A box of cereal at a grocery store can cost $5 or more.
Costco doesn't have the variety that grocery stores do, but it should have a few types of cereal that your family will enjoy. And as with many things at Costco, cereal comes in a two-pack. Luckily, cereal doesn't spoil soon if you don't eat it within a few weeks.
9. Cheese
I don't know if this is true at every Costco, but the store near me has an overwhelming choice of cheeses. From grated parmesan to huge blocks of British cheeses and cheddar, it sells enough cheeses to satisfy everyone's tastes.
I don't buy a lot of cheese at Costco, but it's definitely a lot cheaper than what I've found at grocery stores.
If I had a bigger freezer, I'd buy a big block of cheddar and cut it into 1-pound squares and put them in plastic bags and put them in the freezer until they're needed. Someday.
10. Rotisserie Chicken
At $5 a bird, the rotisserie chicken is a steal at Costco. Take it home and you've got a hot chicken dinner. Cook the leftover parts for chicken stock if you really want your $5 to go a long way.
At that price, it's a lot cheaper than buying and cooking a whole chicken at home, and beats your local grocery store by a few dollars.
One difficulty — as is the case with many purchases at Costco — is that if you're only going in to buy a rotisserie chicken at Costco, then you're fighting the long lines, parking and other hassles there just to get a $5 chicken. Those few extra bucks may be worthwhile to spend at a grocery store without such issues.
Other deals at Costco
Those are the main deals I get at Costco. My favorites have changed over time — such as diapers and baby formula when our daughter was a baby — and I suspect they'll change to other items when I reach retirement age.
There are probably plenty of deals I haven't tried but should. Car tires, for example, are supposed to be a deal. I also don't buy many clothes there, mainly because there isn't a changing room.
And there are always unique items you find at Costco that make shopping there into a treasure hunt.
What are the best deals you find at Costco or other discount stores?