If you know someone who works from home, chances are there are plenty of things they would rather have for Christmas than physical gifts. Your time, for example, such as taking them out for a cup of coffee or lunch is an excellent gift for someone who works alone at home all day (or at least some of it) and still wants some Christmas gifts.
I've worked at home as a freelance writer since 2008, and the chance to talk with someone interesting at lunch or even just a short walk so I can get out of the house is a wonderful gift.
But don't think that the freelancer in your life just wants to go out for a cup of coffee. Physical gifts are great too. I've compiled a list of 25 great Christmas gifts for freelancers, from your time to an expensive computer.
And if you're not sure if your friend who you haven't heard from in awhile is a freelancer, check if they go by another name: work-at-home parents, unemployed, underemployed, contractor, consultant, temps, self-employed, entrepreneur and mercenary. All will be happy to get Christmas gifts.
Here are 25 great Christmas gifts to give your favorite freelancer:
1. Restaurant/coffee shop gift card
Whether it's a favorite coffee shop or a restaurant near their home, a gift card can let them afford a break for lunch or a drink — hopefully with you.
Or if you'd rather not leave that decision in their hands, set a date on your calendars to take them out for lunch or something else soon. Don't just say, "Let's do lunch," because it rarely gets done.
2. Power strips
I'm always looking for easier ways to power the devices in my home office. A power strip, especially a smart power strip, is a good start.
A smart power strip eliminates vampire power by turning everything off when you turn off one main item. For example, turn off your computer and the electricity to everything else connected to it is turned off — printer, desk lamp and speakers.
3. Nest thermostat
It doesn't have to be the Nest learning thermostat, but some type of smart thermostat that knows when they leave the house is a good Christmas gift for someone who works from home.
I have a programmable thermostat, which I'm too lazy to program. But I'm also too lazy to run up the stairs when I want to turn the temperature down, or I forget that the furnace is on. And my daily schedule changes so often that I don't always know when I'll have to run out on an errand or appointment.
4. Business cards as Christmas gifts
You don't have to buy them business cards, but start with either a gift card to a site that specializes in making them, or hire a designer to do it for them.
For a freelancer, a business card makes a personal and a business statement, so they should have the final say on how it looks. Hopefully they use them often, so more cards can only help.
I like the business cards I have for my freelance writing business, but I'm running low and plan to soon get them redesigned after years with the current logo.
5. Invitation to network
Once they have new business cards, they'll need a reason to use them. Set up a networking session with people in your business who could use your freelance friend's expertise, and invite them to meet.
You can have it at your home, and can provide appetizers and drinks. Going this far out of your way to help a friend who is probably constantly on the lookout for new business is a thoughtful gift.
6. A gift basket
As far as Christmas gifts go, the gift basket is almost a cliche. But it's still a good one for freelancers, who will appreciate getting some high quality edible items to snack on while working from home.
If possible, choose a healthy gift basket with a little sinful chocolate, popcorn or something else thrown in. I'm partial to Harry & David gift baskets.
7. Gym membership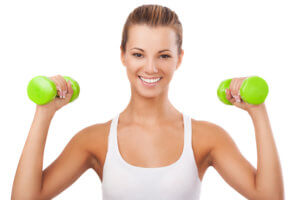 I know, giving someone a gym membership is like telling them to lose some weight. No one wants to be that friend.
If given from the standpoint that someone who is at home all day should take a break and go exercise, then it can be seem as one of the best Christmas gifts they'll get this year. Working from home does have its advantages, including the chance to take breaks whenever you want, and an hour or so at the gym is a good use of some spare time.
If not a gym membership, then consider buying your favorite freelancer a session with a personal trainer.
8. Anything coffee
Yes, this was covered in the first suggestion of a Starbucks gift card. But let's expand it to an awesome coffee mug, bag of coffee beans, coffee grinder or a unique coffee maker.
Many people drink coffee at work, and a freelancer may drink a few cups a day to keep them going. If they don't drink coffee, consider giving them tea.
9. Portable charger
I have a portable charger for my phone, and it's one of the best things I've ever bought for about $20. I'm not going to recommend the one I have because while it's great, the manufacturer is in England and is out of stock for now.
I wouldn't recommend a $12 one that looks like a lipstick case. I've had a few of those and they've broken pretty quickly. Instead, spend $20 or $40 on a good one that you can find online or at your favorite electronics store.
10. Bluetooth portable speaker
I was lucky enough last Christmas to get a Bose portable speaker as a gift, and it's still one of my favorite gifts of all time. It provides excellent sound and syncs via Bluetooth to my phone so I can play music all day, or until my phone's battery runs out.
11. HBO
For $15 a month, you can give your favorite freelancer a break from the daily grind with a subscription to HBO, the premium cable channel.
For cord-cutters, a Roku or other streaming device will connect their TV to the internet, and adding an HBO subscription is just a few clicks away.
They probably already have Netflix or Hulu, and those can bet boring after awhile. HBO can give them a look at different programming.
12. Mobile hotspot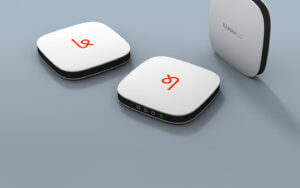 I have a Karma Go as my mobile hotspot so I can work away from home occasionally. I try not to work during vacation, but bring it along so my kid can go online for Youtube viewing when she's bored.
I'm not so thrilled with how Karma lets users share data, but the service has been great most of the time I use it. It's easy to set up and the data is reasonably priced.
13. Pens
Boring, yes. Needed, yes. Going to an office supply store to buy pens for a freelancer won't make you the most creative gift giver, but hear me out.
I use pens daily, as I'll bet you do too. I write down notes on paper, take notes during interviews, and balance my checkbook in pen. All boring and old fashioned, I know.
But as soon as I get a few in my pencil/pen holder on my desk, they either disappear or stop working and I have to toss them out. My daughter either grabs one and doesn't return it, or I buy some and somehow they get misplaced or lost. A pen is like the sock of desk supplies.
You don't have to buy a fancy, silver pen with their name engraved on it. Just find a dozen that work well at all angles and don't require scratching them on a notepad for 10 seconds before they work for a minute or less. You will be thanked.
14. MacBook Air
At the other end of the spectrum of Christmas gifts is a $900 computer that's so light a freelancer can carry it anywhere without breaking their shoulder.
I want a MacBook Air, but I don't deserve one — yet. I bought a MacBook Pro about seven years ago and as someone who doesn't like to get rid of things until they die and are too expensive to fix, I plan on keeping it for years to come.
I probably bought more computer than I needed, and the CD drive is added weight that I rarely use. A light MacBook Air would be so much easier to take to coffee shops, bookstores and other romanticized spots where writers write. But the cheapskate in me is keeping this from happening. This is definitely a first-world problem.
15. Solar phone charger
I'm a geek who appreciates anything solar, so a solar phone charger is up my Christmas alley.
I have a WakaWaka Power solar charger that works as a flashlight and charger, and is fun to have around in case the power goes out. It's $80, though a $40 one provides light only.
16. Office chair
Another trip to the office supply store? If you've got enough money left over after buying your freelancer friend some pens, pony up for a quality office chair that their spine will thank you for.
Office chairs are provided by most workplaces, but a freelancer doesn't have such financial backing and must buy their own office supplies. Help them out.
17. Headphones
Either to listen to music or block out sound, a good set of headphones can be a lifesaver for a freelancer working on a deadline.
I got a Bose Noise Cancelling Headphones last year at Christmas, and they bring instant quiet when I put them on. Genius gift.
18. Dress pant sweatpants
What? These exist? As someone who often wears sweatpants or shorts until noon while working in my home office, sweatpants that look as good as dress pants but are as comfortable as — well, sweats — these are a freelancer's dream.
We can go out in public and not look like a bum. Unlike those slobs who wear sweatpants AND house slippers while going to the grocery store.
At $98, these had better last awhile.
19. Newspaper subscription
For about $30 a month, you should be able to get a newspaper subscription as a Christmas gift for a freelancer. Home delivery for three to six months should get them off to a good start and hopefully they'll continue it from there.
As a freelance journalist who has worked at newspapers for all of my working life until I was laid off and became a full-time freelancer, I can't see getting through a day without reading a newspaper. And I mean a physical paper, not online.
20. A domain
Every writer needs their name as a website domain. I've had mine for years, and can't imagine finding clients without it.
Don't make it a secret, however. The writer will probably want some say in the domain name, so clear it with them first before buying it.
21. Website design
A website redesign is worth considering every once in awhile, and buying one for your favorite freelancer is a nice way of saying you support their business.
Web designers are everywhere online, and you should be able to find one that offers a package that fits your budget and gives the recipient an awesome website.
22. Do a chore
Walking a dog, babysitting a child, cooking dinner, doing laundry and waiting for a repairman are some of the many tasks I've done at home as a freelance writer when I should be working at my desk.
Help out by offering to do something a chore or two for them, which should give them an hour or more a day to do work that brings in money.
23. Rechargeable batteries
I go through AA batteries almost weekly for something in our house, including the wireless mouse for my computer that too often seems to be on when my kid forgets to turn it off.
Like my fixation for anything solar, rechargeable batteries are something I think are worth the extra cost. In the long run they'll save money. As a gift, they give from the first charge.
24. Books
Everyone likes a great book. Or two as Christmas gifts. For a freelancer, it can give them an excuse to take a break and do something different.
And it doesn't have to be a new Kindle or the latest hardcover best seller. Go to your local used book store and pick out a few books in the literature section and they'll be on their way to enjoying a good read and a break.
25. Coloring book
This fad doesn't seem to go away, and for good reason. Coloring books for adults are everywhere, and a set of colored pencils with their favorite adult-themed coloring book are a great Christmas gift.
Are they a fan of Bill Murray? "Thrill Murray" is only $11. And no, I don't get a commission if you click on that link and buy it.
That's it. That's all the Christmas gifts I have. I'm sure I missed some favorite Christmas gifts that freelancers want. List them in the Comments section and the list will only get bigger.