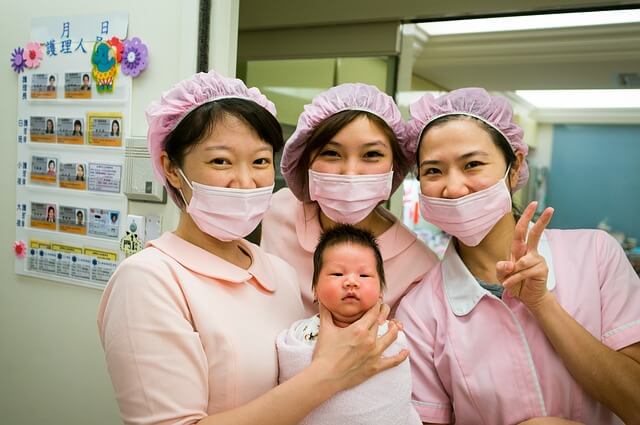 We make decisions every day, but very few are as important as choosing a house, partner, job, or educational institution. You're in the midst of making one of the most important decisions of your adult life: choosing a nursing school. You can't wait to begin your career, so you've decided to enroll in an accelerated nursing program. You know it will take a lot of hard work to be successful in your program, but are determined to get through school and enter the workforce. Planning for, and working toward, your future is stressful, but there are certain skills that can help you survive.
Time-Management
A successful student is a prepared student. Having a planner or calendar to track due dates, lectures, labs, the little free time you may have, and, most importantly, sleep, is pivotal. For nursing school, you'll need a watch with a second hand for taking accurate pulses. That watch can also help you stay on top of your packed schedule. Cell phones are invaluable, as they are a calendar, personal assistant, and clock all in one. Exercise caution, though, as some professors won't be fans of your pocket-sized best friend.
Organizational Skills
In addition to staying on top of your schedule, you will also be taking in tons of new information. Taking detailed, organized notes is important. Knowing where you keep those notes is even more crucial. There are a few habits that highly effective people swear by, including a regular sleep schedule and writing everything down. Try a Bullet Journal for planning and organizing your tasks, thoughts, and schedule.
Effective Communication
The ability to express your thoughts, questions, and opinions in a concise and precise manner is crucial to succeeding in a high-stress environment like an accelerated nursing program. The best nurses know how to connect with their patients, so getting a head-start on your gift of gab can only help you. Also, being able to let your classmates and instructors know when you are confused about or have mastered a topic can help you get, or offer, necessary help.
Self-Advocacy
Speak up when you're struggling. Nursing school can be stressful and overwhelming, so be sure to ask for help if and when you need it. Try to connect with at least one classmate, ideally another nursing student, on your first day, so you don't feel alone and have a study buddy to help you understand tough topics; it helps if you live in the same dorm or have similar class schedules. Be sure to make use of your instructors' office hours and any academic counseling services available, even if you do not feel you're struggling. That open line of communication will help you succeed.
Attention to Detail
Good students, like the best nurses, are detail-oriented. Your notes should be thorough, but not so much so that the important details get lost in the mass of pages. Being able to identify and capture the important bits of information in your courses will really help you be successful. Medicine is a very precise, and incredibly fast-paced, field, so managing an accelerated program will really help prepare you for your future work environment.
Strong Work Ethic
In order to truly succeed, you have to have the desire to do so. Your education, and the corresponding workload, takes priority, which can be tough if you're considering accelerated nursing programs in Las Vegas or other cities with a vivacious nightlife. When all of your friends and classmates are out partying, it can be hard to resist temptation, but remembering why you enrolled in an accelerated program in the first place can help you maintain your focus.
Accelerated programs are difficult, but if you fully commit yourself and manage your time well, you can succeed. Remember to use your voice because once you get your nursing license, you'll not only have to advocate for yourself, but also for your patients.