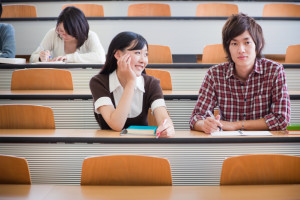 When I was in college I made some extra cash by grading English papers for a high school teacher and working as a private tutor to students in literature.
As an English minor in college, it was work that was right up my alley and was enjoyable.
Later in life as a full-time journalist, I volunteered to work as a tutor for non-English speaking students, teaching them how to read in English. I couldn't imagine going through life not being able to read, especially being Spanish in an English-speaking and writing country, so I worked with an older Spanish woman for free twice a week to teach her how to read in English.
Both tutoring jobs were fulfilling. The college one helped me pay some bills, but the free tutoring help I offered was much more satisfying because I could see her advancement more rapidly.
Through both of these experiences, I learned some of what it takes to be a good tutor. Except for a quick class I was given about how to teach people how to read, I was left on my own in how to be the best tutor I could be.