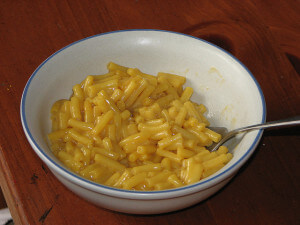 Going out to eat is a huge struggle of mine. In fact, my entertainment/eating out budget category is the one I tend to go over in every single month. When I first started budgeting in January 2014, I tended to go over this budget category by a few dollars each month, but since then it's gotten progressively worse.
As my life has gotten busier, my eating out budget overage has gotten larger. In fact, until I started freelancing online in the second half of 2014, I would only go over my budget by about $20 or less each month. Last month I went over my budget by nearly $200!
After reflecting on why I keep going further and further over budget for eating out, I realized it's because I don't keep any easy, quick meal ingredients on hand for nights when I am especially busy and don't have time to cook. After I realized that, I decided to make a list of quick meal ideas so I can try to do better at not eating out as often out of pure convenience.