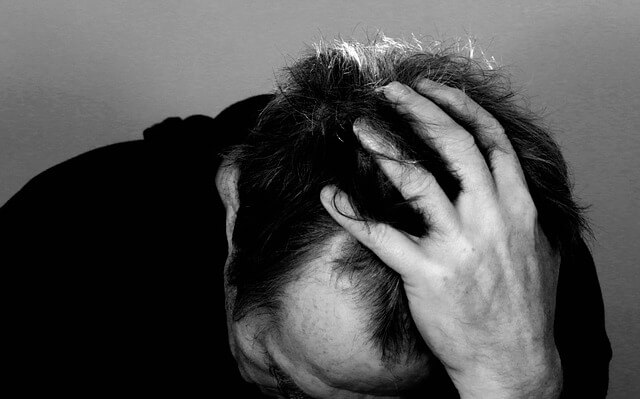 The statistics are truly dismal: half of near-retirees have nothing saved. Many believe they'll never be able to retire at all. Among those playing retirement savings catch-up, and even among those who know they have enough, confusion about when it's time to retire abounds.
Money is vital for a comfortable, happy retirement. If you're nearing retirement age and own your own home, but have no idea how you're going to fund your retirement, one option is to look into a reverse mortgage. This offers you reliable income tapped from the equity in your home. Money isn't the full picture, though, and even a reverse mortgage can't make up for decades spent failing to save for retirement. If you're not sure whether you're ready, here are five signs you need to wait.
You're Depressed on Weekends
For many Americans, work offers a source of identity—or a break from a stressful home life. If yo find yourself depressed or with nothing to do on weekends, you're not ready to quit working. Instead, focus on what would make your weekends better: more leisure? A happier marriage? Less structure? Then work on cultivating that before you finalize your retirement plans.
You Don't Know How Much Money You Need
Average retirement savings among Baby Boomers over the age of 60 is just $50,000. If you don't have enough saved, you're certainly not alone. But if you don't know how much money you need to retire, then how can you possibly know if you're ready? Retirement requires careful financial planning, and if you haven't dedicated any time to this activity, you're not ready yet. Sure, it's scary to think about how much money you need. It's even scarier to run out. Spend some time on this issue now, so that you don't have to spend your retirement in poverty or panic.
You Don't Have a Plan
Times have changed. The ability to count on a comfortable retirement has gone, and many people continue to work well into retirement. It's unsurprising, then, that so many people struggle with saving enough money. Twenty-nine of people over the age of 55 have no retirement savings and no pension plan. Lots of people struggle with saving up enough money. Many near-retirees spend their final working years socking away as much money as they can. There's no shame in playing catch-up, nor in having to delay your retirement a bit. But if you don't have a plan for saving enough, have no idea when you'll have the money you need, or no clear goals for how you would like to spend your retirement, you are not ready.
You're in Debt
The senior years used to be a time of relative financial comfort. Today, seniors carry 50% more debt than young people. If you're in debt, you're paying interest on money that's not yours every month. That directly affects your ability to retire, and can sap your retirement savings. Financial advisors often debate whether paying off debt or saving is more important, but one thing is for sure: you should not retire if you have debts you cannot afford to pay down. Doing so means you start retirement in a hole, and that hole can get larger and larger as your income shrinks and your retirement savings dwindles. Find a way to get out of debt now, while you still have reliable income.
You Have Unfulfilled Work Dreams
Not every dream has to be paid; you can begin working on that novel in your spare time, or paint a gorgeous mural to beautify your community. If there's something you want at work that you have not yet achieved, the time to go after it is now. Regret can last a lifetime. And while there are no guarantees in today's cutthroat climate, you might be happier if you spend a few extra years trying to achieve that final career milestone.
Annie Doisy is a reverse mortgage expert who helps seniors enhance their lives by taking advantage of the equity in their homes. Annie writes for ReverseMortgages.com where her goal is to educate consumers on a wide range of topics around mortgages and other financial services.