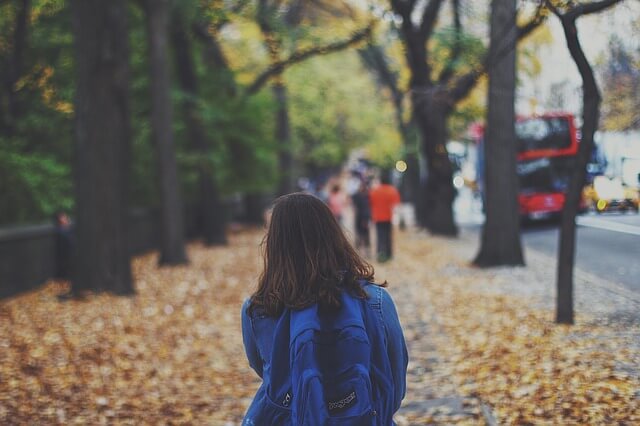 Summer festivities are still in full swing, but back to school time is right around the corner.
When you go shopping this time of year, you'll likely notice a change in the atmosphere. Instead of bathing suits and red, white, and blue picnic plates, there are lists, glue, and paper. The stores are stocking up on all of the new pencils, notebook paper, planners, and backpacks. The smell of new pens waiting to be opened, pencils ready to be sharpened, and the feeling of a perfect folder, all shimmery in the plastic – it's intoxicating.
Childless adults might lament on the passing of time and remember childhood, but luckily, you don't have to have children to take advantage of all of the back to school sales and specials. Even if you don't have children, here are some ways you can take advantage of back to school sales.
Office Supplies
Now is the time to stock up on the basic must haves for your home office! Just because you don't have children of your own, doesn't mean you don't need a fun folder or binder to spice up your office. Also, by taking advantage of these sales you can purchase school supplies and donate them to a local shelter or school program that gives away backpacks full of supplies to those children in need who can't afford to get their back-to-school basics. This will make your donation dollars stretch further.
Plastic Storage Baggies
Plastic bags are a must-have for student lunches and are usually on sale during the lead-up to back to school. Take advantage of these prices and stock up for your kitchen. They are great for taking snacks on road trips and lots of other uses too.
Storage Containers and Boxes
August doesn't just mean elementary or high school starting, it's also college season! New freshmen moving into dorms, seniors moving into apartments – they both need plastic bins and storage containers to organize their new living spaces. As a childless adult, you can take advantage of this too and purchase what you need to get your home organized.
Lighting and Home Decor
Want to string some of those globe lights across your patio? Go look in the college section. They have pretty much the same product but for less money. Dorm rooms are no longer a plain white cell; they have become rooms to express yourself in. Comfy chairs, lighting, wall décor, rugs, are all sold for a lower price than usual during back to school sales. Some of these things can even work in a non-college decor theme.
Clothing
Big brands and retailers have back to school deals on clothing and shoes. This is a good time of year to give your wardrobe an update and save money.
Vacations
As summer winds down you can definitely take advantage of resorts and tourist attractions wanting to grab you one last time before you are booked up for the fall. There are lower prices and you can sometimes can nab a great package for a winter or fall vacation by booking during back to school sales.
Food
A lot of  convenience food and snacks are on sale during back to school time. Things like chip packs, fruit snacks, and cereal go on sale to appeal to children who take their lunches to school. Grab some for yourself and relive your childhood, or use them as grab and go food when you schedule is packed or you have a road trip to pack for.
Laptops and Electronics
If you were thinking of buy that computer, now is the time to do it. As students get ready to go back to school, whether in college or high school, the prices and deals on electronics are great. Sometimes there are great packaged deals of a tablet with the cover and detachable keyboard, or a computer with a printer or desktop publishing software. These accessories can be expensive, so look for these bundle deals during back to school to save money.
As you can see there are a lot of sales that you can cash in on, while getting some great gear, even if you don't have kids. Don't ignore the back to school sale ads, there is something that you can get out of them as well.
If you're childless, do you shop back to school sales?