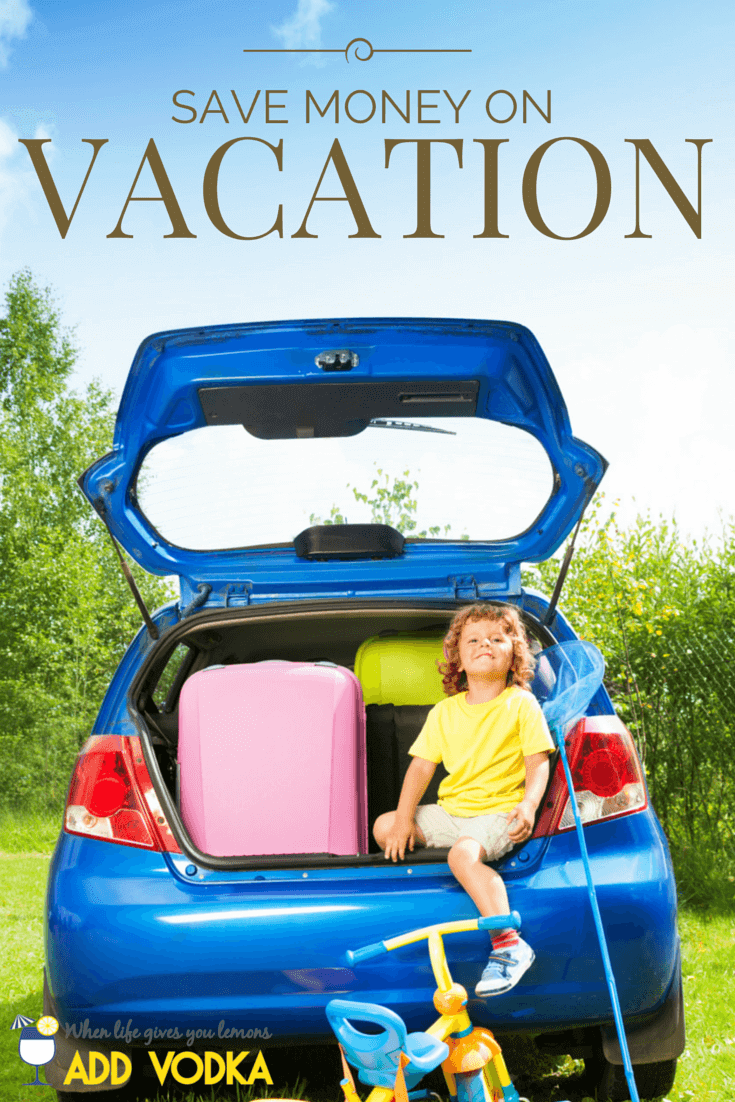 Every year, spring breakers and their families make plans to take a week-long vacation. Traveling costs can be a pain for many families, especially when you consider flights, hotel stays, and entertainment fees. So how do you plan a frugal spring break for the entire family?
Have A Staycation for a Frugal Spring Break
One of the easiest ways to have a frugal spring break is to stay at home! It doesn't have to be boring, but having a staycation can provide fun for the whole family while saving money.
The best way to have a staycation is to plan a few activities throughout the week. You could check out things to do in your city, and your family could vote for their favorites. To keep things interesting, try new restaurants and family friendly activities that you've never done before.
If you really want to take things to the next level, you could try camping in your backyard or even booking an inexpensive hotel for a night or two. If you get a hotel, make sure there is free breakfast involved to save money!
Take The Cheapest Transportation
If you want to travel out of your city for your frugal spring break, try to choose the best transportation for where you want to go. A good rule of thumb to use is that anywhere that can be driven to within the day should be. Why take a plane when you can drive there in under eight hours?
Add up your expenses for each mode of transportation and choose what works best for your family. This would include car rental fees, gas, bag check-in costs, or whatever else is required. Once you have your rough estimates, you can choose what makes the most sense for your family.
Rent An Entire Place
If you have a big family or plan on spending your entire spring break in another city, it might be best to rent an apartment or house instead of a hotel. Although the initial price may seem steep at first, remember to add up all of the amenities that it will provide for you.
With an apartment or house, you will be able to utilize a kitchen, have more than one room, and may even be able to do your laundry for free. Many people who rent out their homes offer amenities such as a gym or pool in their backyard.
Find Free or Inexpensive Activities
Just because you are on vacation, doesn't mean you have to spend a fortune on activities. Many cities have free and inexpensive museums, parks, and even children's centers with play gyms.
One of the easiest ways to check for free activities is to look at the city's website, but you could look online as well. Many websites like TripAdvisor or Yelp give price points for each city attraction, and your family could decide which free activities sound the best.
Of course, you're allowed to spend money, even if it is a frugal spring break. If there is a more expensive activity that your family really wants to do, do it! Just make sure to balance it all out.
Barter With Loved Ones
If you have extended family in other states, why not offer them a few home cooked meals and maybe some cash to let you crash at their place? While this may not work for all families, it is an option for those looking to have a frugal spring break.
Not only will you be able to visit with family that you may not have seen in awhile, but you'll be able to save on costs such as a hotel, eating out, and even mark up prices on city activities like the zoo (as some zoos charge based on where you live).
Just remember, if you choose this route, offer your home if the family ever decides to visit your city. It's only fair!
Spring break doesn't have to expensive, and your family can all have fun together. Although these tips are great to help you plan a frugal spring break, the biggest tip of all is to enjoy your time off with your loved ones.