AuthorBio: Dominique Brown is the CEO of DNB Financial Planning, landlord, financial educator and non-profit owner. He enjoys working out, helping others and everything finance. His sole purpose for creating Your Finances Simplified is to share his passion of personal finance and to help you simplify your finances. He loves questions.. So feel free to ask him anything!
Fannie Mae is the name commonly associated with the Federal National Mortgage Association. It is a publicly traded company that is sponsored by the government with the purpose of expanding the secondary mortgage market by allowing lenders to reinvest their assets. Fannie Mae may have properties for sale because a homeowner was unable to avoid foreclosure on the home in which Fannie Mae was the investor
HomePath and Fannie Mae
HomePath.com by Fannie Mae provides a home buyer with the tools to search for a home that fits with his or her price, location, size and style preferences, as well as offering financing with a low down payment and flexible mortgage terms.
Related Article: How To Buy A Foreclosure
HomePath has one distinguishing feature when it comes to their home search, and that is that they only offer listings for foreclosed properties owned by Fannie Mae. The selection of properties includes single family homes, townhouses and condos. While sales prices vary, most are newer homes that require repair. HomePath financing is only available for properties owned by Fannie Mae by result of a default mortgage, and they claim to have special offers and incentives but also mention home buyers have their choice of lender.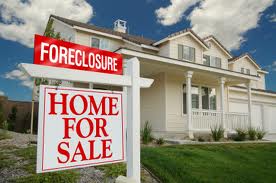 Foreclosures and the Housing Market
While HomePath provides housing options on the real estate market, they are ruining the housing market by only providing financing for foreclosed homes owned by Fannie Mae. Foreclosed homes are homes that the previous owner could not pay the mortgage on, and therefore, they were turned over to its lender (the "bank"). Foreclosed homes are bad for the housing market because they typically sell for lower prices, and, as a result, they lowering the value on neighboring homes for sale.
Related Article: Why Harp 2.0 Will Not Work and How Banks Really Think
HomePath.com is doing potential home buyers an injustice by only offering listings on foreclosed properties and not allowing them to search for other homes that fit their price, location and size requirements.
Why purchasing a foreclosed home from Fannie Mae is bad for the housing market...
The economy receives zero stimulation for the purchase of a foreclosed home because all of the funds go back to the lender to make up for the mortgage that was defaulted on by the previous owners. Whereas a person selling his or her home generally makes a profit and usually has money to spend, and/or the realtor makes a commission and also has money to spend.
With HomePath financing, Fannie Mae is the only company to see any of that money.
The lower price of a foreclosed home reflects poorly on the value of neighboring homes and can result in a much lower selling price for the other houses on the street.
Foreclosed properties are flooding the housing market, and other home sellers are having a hard time competing Fannie Mae, which is promoting this by only offering financing for foreclosed properties.
A foreclosed home is sold "as-is" and many times, it is not properly inspected, which can lead to problems for the new owners. They might have a false sense of security when they acquire the home at a low price, but in reality, it is in need of costly repair.
Because HomePath by Fannie Mae only offers financing on foreclosed homes and foreclosed homes are bad for the housing market and economy, Fannie Mae is helping to bring down the real estate market.
While buying a foreclosed home is not necessarily a bad thing, you should make sure to do your research. You do not want to be tempted by the low price tags and end up buying something that is not worth the money.
Have you ever bought a foreclosed home? Did you flip it? Keep it? Have you used HomePath? Tell us your story!