Once upon a time, men and women across America had aspirations that amounted to great entrepreneurial feats. Millions wanted to develop businesses, and sought nothing more than a company or organization to call their own.
But in recent years, both social and economic developments have led to less young North Americans seeking an entrepreneurial future. While this may suggest that entrepreneurship is dying, it does not mean that there is no hope for the future of America's budding businessmen and women.
One of the major contributing factors to a lack of budding entrepreneurs that many overlook is how accessible college has become in recent years; practically anyone and everyone can get a degree! Over the past two decades, more men and women have chosen to enter into vocational qualifications, as well as heading to college. As the population expands and technology changes, more people are needed in professions that require specific qualifications and training. The more work you put into a career, the more you might second-guess the possibility of going out on your own.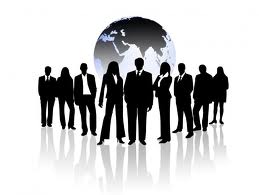 Of course, it's also necessary to focus on the political influences that draw people away from entrepreneurship. As legislation changes, the number of people required in different industries and the public sector does also. Much to the dismay of Obama-hating Fox News reporters, Obamacare has led to a prediction of a demand for more doctors. This will ultimately mean more people will have the opportunity to enter into the career. A stable paycheck is said to be the number one enemy of entrepreneurship. I think this is because entrepreneurs need to be prepared and even geared for risk.
Entrepreneurship also offers very little work/life balance. the desire for work/life balance has increased greatly, especially with Generation Y as it is highly rated as one of the most important things to look for in any career. It is possible that many people are turning their backs on entrepreneurship with the changing ideal work environment.
Finally, the recent financial crisis has led to less funding available for entrepreneurs. It stands to reason that while the rest of us have no money to spend, budding entrepreneurs may as well be "peeing into the wind". Small business growth requires capital and free capital that is looking for a home may be scarce right now.
Although it may seem like the above factors are leading to the death of entrepreneurship, it is more reasonable to suggest that it is simply slowing down, not dying. While previous decades may have seen more entrepreneurs, it is more likely that those years were experiencing a boom that is hard to match right now. There are countless magazines and even TV shows (Shark Tank, anyone?) that prove there is still a significant interest in entrepreneurship.
As time moves forward, we may experience more entrepreneurs coming out of the woodwork, or it could go the other way. What do you think? Are any of you successful entrepreneurs?
Author's Bio:
Jon Emge is a Senior Advisor and Content Manager. He is a published author and has assisted and advised clients on personal finance. In his spare time he enjoys listening to music, going to the odd festival and practicing his poetry skills!