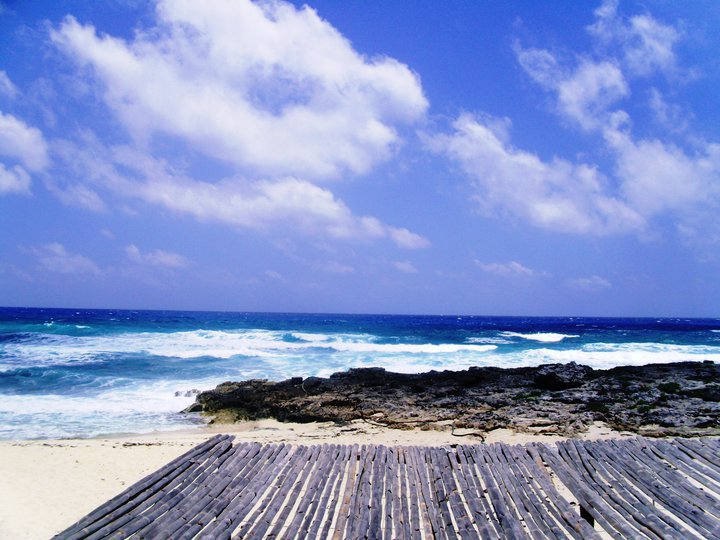 The whirlwind of barbecues, weekend getaways, and outdoor festivals takes its toll on a modest budget. Between gobbling down the best food and sampling the latest craft brews, all of those last-minute tickets and hotel rooms add up, leaving you with empty pockets and a whole lot of the year left to enjoy.
The temptation to overspend in the dog days of summer and the last warm days of fall is nearly irresistible. Let's not even touch on the cost of the holidays. Time flies and these far-off holidays will be here sooner than you realize.
It doesn't help that a budget is synonymous with boring in your mind — especially when you think the only way to stop spending cash is by locking yourself inside the house, totally removed from friends who have turned spending money into a true art form.
That's certainly one way to stop spending but isolating yourself from friends, family, and the sun can make you go a little stir crazy. Thankfully it's not the only way. This is the year of the staycation! You don't have to fly half way around the world or drop a fortune on a bar tab to get the most of your summer. Keep reading to learn how to stay money-free during the end of the season.
1. Go to the library
Your local branch isn't just a place to steal free Wi-Fi and people-watch as the town's strangest folk lurk in the stacks. Or, you know, take out books, CDs, and DVDs. It's also a hub for the community. Most branches offer free events for the neighborhood, including lectures, book clubs, and activities for kids.
You may be surprised by the amount of things the library has planned, so check out your local branch and talk to your librarian about what's on.
2. Explore local parks
There's no better time to explore the great outdoors than the end of summer and early fall. National Geographic created a list of the top 10 most visited national parks back in February, and it's a great place to start if you aren't sure of what this great nation has to offer.
If you aren't located anywhere near those, start researching local trails and parks. Your new librarian friend may be able to help!
3. Try Geocaching
Geocaching is basically a modern scavenger hunt that relies on your smartphone to track hidden treasures or caches with your GPS. Once you download the app, you'll have access to maps containing over 2 million caches. Most of them are found away from the city — say, in one of those national parks listed above.
Finding them may prove difficult, as some treasures are designed purposefully to blend in with their surroundings, so this is a great way to keep your kids occupied during a nature walk. You'll both feel quite accomplished once you discover your first cache.
4. Host a potluck
Spendthrift friends are a bad influence, and you can find yourself matching them dollar for dollar when you catch up on the patio over drinks and dinner. You know in your heart you should stop seeing these people, but they're your friends for a reason! Invite them over for a potluck to keep costs low and explain your money-saving plans for the rest of the year.
5. Take up a sport or fitness routine
You don't need a gym or a sports club to help you achieve this. YouTube is a great resource when it comes to finding your inner Zen in a brand new yoga practice or getting your heart pumping with an aerobics routine. Download an app to help you stay focused on your runs around the block. You can even suggest the idea of creating a beer-league soccer, baseball, or basketball team with your friends during your very first potluck and keep playing well into the fall.
Knowing how quickly the fall arrives in earnest, you'll probably have just enough time to test out each of these money-free activities before the cooler temps begin to arrive. Before you know it, the summer and all of its temptations will be over for another year, and you won't have to worry about overspending until 2018.
Don't feel discouraged if you end up spending money when you promised yourself you wouldn't. Emergencies happen — even if it's an urgent trip across the border to see Coldplay live. But this last-minute concert will make it hard to cover an unexpected repair to your car's brake line or the cost of taking your child to the walk-in clinic.
If you aren't sure how you'll pay for your unavoidable expense, consider what an installment loan can do for you. They're small, typically never exceeding $1,000, and fast-acting. In some cases, you can receive a cash advance within 1 business day of your approval.
They're also incredibly convenient. As a direct lender of installment loans online, a lender like MoneyKey has streamlined their business in order to make it a simple experience for everyone involved. MoneyKey offers payday loans online so you don't have to take time off work to meet with a financial advisor, making it easy to borrow cash to avoid debt. Instead, you can send off an application or pay back your loan whenever and wherever you have the Internet.
If you're spending in 2017 has done more than just hurt chances at enjoying the summer this year, don't despair. There's always a solution to your cash flow problems. In addition to securing financial help from a payday lender, try out these money-free activities. You'll save cash and still have fun.