This guest post is written by Jennifer Riner of Zillow.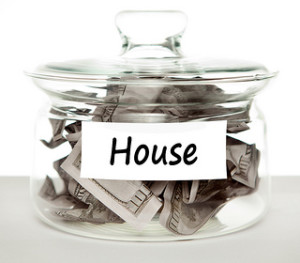 Most first-time homebuyers often debate whether they are ready to invest in their first properties and transition from renting to buying. Hesitation on such large purchases is inherent.
However, rent prices are more expensive than ever, prompting many lessees to dip into their savings and apply for mortgages without second thought. After all, owning an affordable home is a long-term investment that hopefully presents returns at resale, whereas renting only helps the landlord build equity.
The American dream of buying a home and make the transition from renting to buying starts with sensible financials, but homeownership isn't for everyone. Ask the following questions before breaking a lease and moving money around to support a down payment.
Is a mortgage affordable?
Generally, putting down at least 20 percent of a home's purchase price with a loan covering no more than 80 percent is recommended when making the transition from renting to buying. Loans of more than 80 percent of the home price often require homeowners to pay additional insurance to protect their lenders' investments, called private mortgage insurance.
Credit scores significantly impact interest rates offered to borrowers, even when buyers provide heftier down payments. Typically, credit scores under 680 are red flags to bankers. They might agree to financing, but usually with increased interest rates or less favorable terms. ...continue reading →