If you've had a traditional corporate experience, you might think that the human resources department is overrated. And sometimes it's true that sometimes they can be little more than birthday party planners!
But a good HR department is worth every penny that's doled out in salary because they make the overall work environment more comfortable, more efficient, and they make good work more likely to happen.
Good HR is so good, in fact, that there might be a few lessons worth taking home to your budget! Here are three ways you can apply HR best practices to your money management habit:
Create a Positive Money Environment at Home
In an office setting, it's important to constantly assess the feeling, or "temperature" of the room. Are workers friendly and relaxed, or is there a hurried sense of stress? The results you get are are affected by how efficient and comfortable you are in your workspace.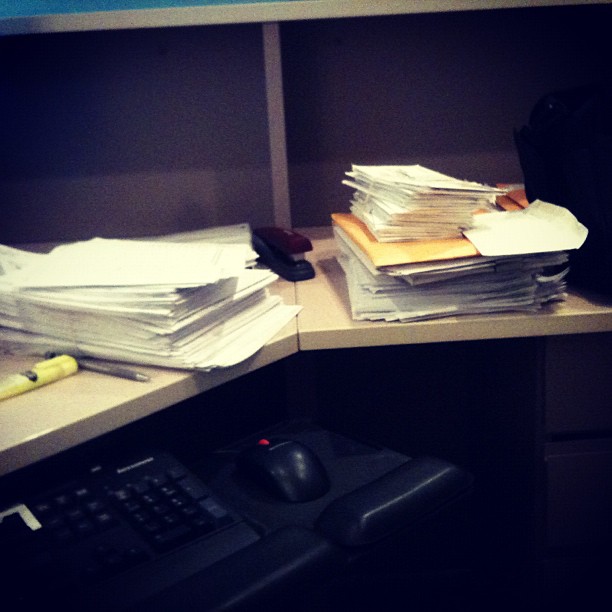 The same goes for talking about money at home. Try to be proactive about every aspect of "the money talk," down to the time of day you talk about it with your spouse and what you're wearing when it happens.
For example, instead of saving the meeting for a work night when you're tired, rushed, and preparing for a new day, set aside time on the weekend to make your favorite drink and relax with your spouse while you review your goals. Viewing the occasion as a necessary but pleasant encounter (rather than a stressful, last-minute one) will make a difference in your numbers and your stress level.
Review Your Progress Regularly
At your job, your manager monitors your progress so that you can be sure you aren't slacking. Put the same amount of effort into your home finances!
Make time to actually review your goals! Instead of random budget meetings to get through the week and meet whatever short-term goals you've got, schedule at least once a year family meeting to review all fo your finances (alllll of them, even the gritty details of student loans, interest rates, and mortgages). If you can, do this quarterly so you can track your progress even more closely.
Don't Tolerate Cheating, Lying, or Hiding
If you lied about your timesheet at work, you'd be fired. So don't tolerate that kind of behavior at home. When it comes to saving receipts, sticking to a grocery budget, or putting away 10% of your check into savings, you'll only be as successful as you are honest. The first step to make any progress is to be honest with yourself and your spouse about where you are and where you'd like to go. Any dishonestly will just set you back in the end!
A positive money environment starts at home. And maybe by changing your attitude, you might find better progress!
Do you intentionally work on having a positive money environment at home? Do you think stress would affect your spending (Duh….)?