I've been thinking lately about how much women spend on makeup, clothing, and personal care, to maintain an appearance that really isn't authentic.
So I thought it would be interesting to take a look at how much I spend on aesthetics every year. But I'm going to start with skin care.
I never used to spend a lot on my skin. Besides mild acne in middle school, I've been blessed with pretty decent skin; it's not normally dry, and not super oily, and while it's far from perfect, I'm sure this balance saves me some coin.
My skin-care routine is as follows:
1. Face Wash
I use two types of face wash - one for morning, one for night.
A) Burts Bee's Garden Tomato Complexion Soap - $6/Bar (4x/year) = $28
It's been discontinued but it worked great. I guess I'll have to find a new one.
B) Generic facial cleanser - $10/bottle (2x/year) = $20
I am currently using one that I don't think I'll continue to use.
C) St Ives Apricot Scrub - $8/bottle (2x/year) = $16
I exfoliate once every third day or so.
2. Toner
$7/bottle (3x/year) = $21
I use toner once per day. I currently use Neutrogena Deep Clean Dual Action Toner. It's alright. I'm not attached to one toner over the next.
3. Pore Strips
$14.99 (3x/year) = $45
These things are magic. I use Biore Pore Strips. I use them maybe once a week until I run out and then I forget to buy them for awhile.
4. Face mask
$13 (2x/year) = $26
I use Biore Shine Control clay mask. I use this maybe once every two weeks and this is a recent discovery. I received this in a package of other Biore products one time, and forgot about it. It's actually a really great mask.
5. Cream
$50 (4x/year) = $200
I used to use a different day lotion and night cream, but then I ran out of both, went to Sephora, and picked up one that could act as both.
Hope in a Jar by Philosophy gets a bad rap for smelling funky (and it does), but it's really not that bad and I find it tolerable. I'm thinking of getting a lighter day cream just because, while this cream is good, it can make my makeup slide off during the day. If you have any suggestions, let me know!
6. Under Eye Cream
$0 = $0
I don't use this yet but I'm definitely on the market for some. I've had it before, but ran out and didn't replenish. I'm taking suggestions for that, too!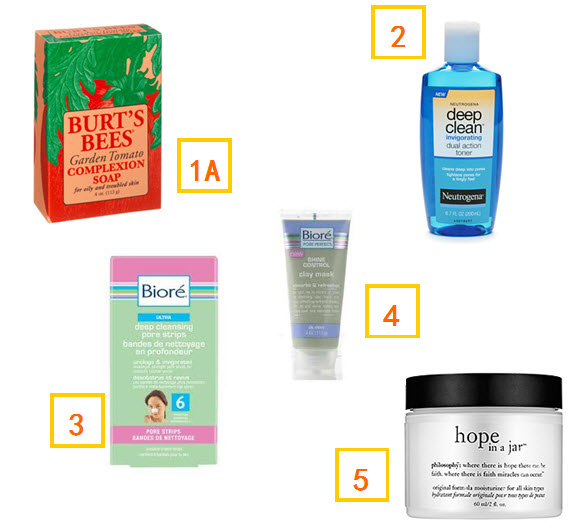 Total: $356
I definitely don't spend as much on my skin as some people do. I don't spend money on facials, mainly because I would rather get massages and pedicures when I go to the spa. I've never been to a dermatologist, and I've never done anything like microdermabrasian.
I am only 23 and I do expect to spend more as I age, but for now, my biggest skin expenditure is face cream.
How much do you spend on your skin care regime each year?