Last week, I wrote a post about all of the things that I want to do with my money in the next couple of years. These things included everything large enough to make a dent in my wallet, excluding buying a home (which - surprise! We also want to do in the near future).
We have a lot of goals and one of those things that we would like to spend some money on in the next year or so is a wedding.
My boyfriend and I have been together for 5 and a half years, and have lived together for four and a half of those. Now that I'm out of school and we are fiscally on our feet (for the most part) we would like to tie the knot sooner rather than later.
We thought that our wedding would run around about $8,000. We plan on skipping a few of the extras (professionally made invitations, live music, tons of flowers) and only include what is important to us (food, family, and fun). A few commenters suggested either a courthouse wedding, a tiny wedding, or no wedding at all to save money.
I know a lot of people, particularly in the PF community, skip out on the wedding to save some cash, but that's just not for us.
We have several reasons why aren't considering that.
Big Families
My immediate family is not large, but my extended family is quite big. The boyfriend's mom is one of three, and his father is one of four. Most of his aunts and uncles have kids.
My mom is one of five, and I have a ton of cousins that come along with that. I'll have to invite my dad's side of the family as well, and he has three sisters. I have cousins from that side as well.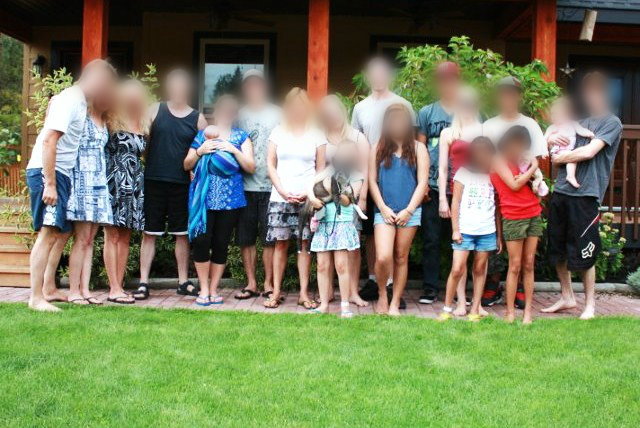 That's not even counting my second cousins who my family was close with, who both have children. And their parents, and spouses.
Did I mention that I have step-families as well?
My mom and I counted up the members of our extended family that would be invited to our wedding and there is over forty people. That's not including the boyfriend's family, which is probably around 20-30.
I think it would be fabulous to have almost everybody in one place and see them all and celebrate them all.
Saving Money Isn't Everything
Sure, I have a lot of expensive goals that I'd like to achieve in the next few years, and finding ways to cut back is certainly going to be part of my action plan to reach those goals, but to me, saving money isn't everything.
A wedding is going to be expensive, yes. But it's worth it to us.
The thing that I think lots of people get lost in when it comes to their money, is the notion that spending money is always bad.  And that's not the case. When the boy and I get married, I hope that we will be married forever. And the memory of our wedding, both in our minds and our guests' minds, will never go away.
That day, those memories, and that celebration is worth more than the $8,000 that I thought it would cost.
Possible Regrets
My final point for not considering a courthouse wedding, or one with only our parents, is that we may regret it.
And I know, deep down, that I would regret it. The boyfriend might not regret it as much, but I know I would kick myself down the line for not celebrating our love traditionally.
The boyfriend's grandmother is still alive, as is my own, and we would regret that they would have missed out on our wedding. It would be sad not to be able to relay the story of our wedding - a real story, not just "we went down to the courthouse, signed some papers, and we were done with it" - to our children.
I think we would really regret it when our own children are grown up and getting married. Relaying our experience to our children wouldn't be the same if our experience wasn't of a wedding.
And also, I would regret not being able to tie my family into a special day, and celebrate with them. No matter how many times somebody says that weddings are only about the couple, that's not the case. They are about the couple, yes, but they are also about celebrating with family and friends. Or that's how we want our wedding to be, anyway.
Courthouse weddings work great for some people and are the perfect way to celebrate the day, but they certainly aren't for us. How about you - did you have a courthouse wedding? If you're not married yet, would you consider one?