This post was created in partnership with Groupon Coupons.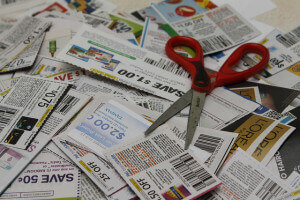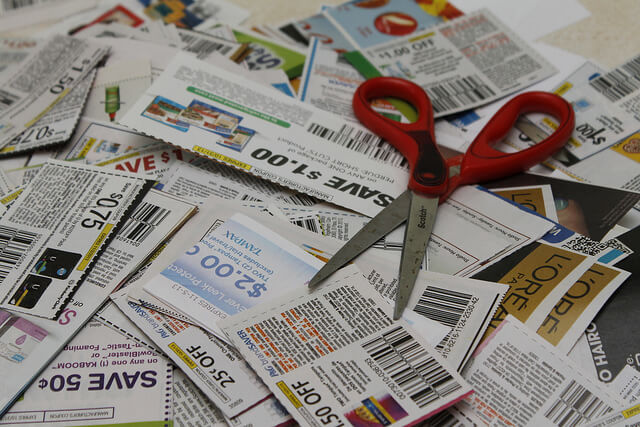 One of the easiest ways to save on everyday purchases like groceries, personal care items, pet supplies, and more is by using coupons.
Coupons and sales codes are everywhere. Coupons are great and easy to use because they are readily available via newspapers, online databases, mobile apps, and more. Plus, there's an endless supply of blogs and posts on how to start couponing in case you need help figuring out how to make the most of your coupons.
I personally love using coupons to help me save on my weekly grocery store trips. In fact, I sometimes drive to multiple stores in my community to take advantage of sales and coupons to combine them for the best savings. Saving $2.00 off laundry detergent may not seem like a lot, but if you save $2 every time that can add up to help you pay off debt more quickly than you'd imagine.
Luckily, with the new age of digital coupons and ad-matching my days of driving to multiple stores to save the most money are over!
Even one my favorite sites, Groupon, which is known for their deep savings on restaurants and attractions, has entered the everyday coupon business.  No matter if you use a desktop computer or their mobile app, Groupon Coupons has over 55,000 coupons from 8,600 stores in their database. They even have exclusive deals that you can't find anywhere else.
Another way I like to save is shopping clearance sections at the store. In specialty shops, big box stores or even the meat section of my grocery store, I'm there digging and sweating for bargains with dozens of other folks. Sometimes it takes an hour to comb my way through all the clearance racks at my favorite stores. But now with the Groupon app or online, I'm able to search the shelves of stores like Nordstrom, Forever 21 and Walgreens in sweatpants from the comfort of my couch!
If you like to save money with coupons from the comfort of your home, you should check out Groupon Coupons and save yourself time, money, and a headache!
Do you use coupons to save money?