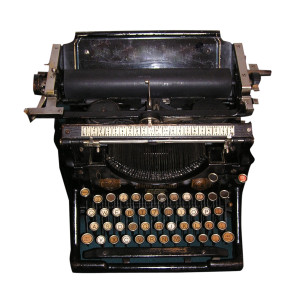 Hey all and welcome to the first edition of our Friday Faves!
Aaron and I thought it would be fun to put together a quick little post every other Friday to let you in on what else we've been up to (as far as writing goes), and let you know which articles by our personal finance blogger friends we've found to be helpful, enlightening, or just plain fun!
Without further delay, here are some of our fave personal finance posts from around the web.
How I plan to retire at 28 using dividend income - Canadian Budget Binder - This post was an eye-opener. It's always amazing and inspiring to read about people who have such lofty goals and great plans to achieve them.
Update: January 2015 Budget & Goals - Blonde on a Budget - We love this post from Cait because she totally killed her January budget and goals! Who doesn't love a post like that?!
Detoxing Your Budget - Plunged in Debt - Catherine talks about how she's come to realize her spending triggers and tells us what she does to beat them and stay on budget. My favorite line: "If you have to justify a purchase, you probably don't need it."
Tax Tips for Self-Employed Workers - Diversified Finances - I pretty much love every post Michelle puts together for her site (probably because I'm working hard to have a diverse income myself). This one is packed full of tips to help you figure out what to do when filing your 2014 taxes.
What Would You Do With an Extra $470/month? - Frugal Rules - John tells us the average amount most Americans spend on a car payment is$470/month. By saving up and paying for you car in cash, or not always upgrading when you don't need to, you can use this money for a lot of other things. What would you use it for?
Our Personal Finance Work:
Aaron and I aren't slackers. 🙂 Both of us are constantly working and writing for a variety of websites about personal finance. Here are just a few places you can find some of our latest works.
Being a Pack Rat is Expensive - Cash Smarter - A great post that lets you know just how much your clutter may be costing you.
Preparing your Kids for the Cost of Driving - Money Propeller - Educating your kids about how money affects everything in life is important. In this guest post, Aaron talks about the costs you should point out to your kids when they get ready to hit the road on their own.
Understanding the Health Care Reform - Budget Blonde - I try to de-mystify some of the confusion surrounding the Affordable Care Act in this post, but overall it's still pretty hard to understand.
Another One Bites the Dust - Shoeaholicnomore - Another debt on my list is officially gone and two months ahead of schedule! I also talk about my debt payoff plan going forward.
That's it for this week's personal finance roundup. We hope you have a great weekend!