In 2011, my transportation costs consisted only of the expense of gas. I didn't pay for insurance, as I was driving my dad's car. He owned the car, so there were no payments required on it. My dad has always been into repairing his own vehicles, so every time something would go wrong with the car, he would fix it himself (or rely on my boyfriend and I to fix it).
My transportation costs stayed around $200/month, which was gas and only gas.
When that car officially died in January, I bought my Honda. Since I was driving my own car, I have to pay for insurance as well.
This freed me completely financially; I do not owe anyone and I am accountable only to myself. The only downside is the cost.
In 2009, I got into a fender bender in my previous car because I didn't shoulder check and cut somebody off, resulting in the car hitting me from the side. The accident was my fault and it caved in the wheel well of the other car. Apparently this is an extremely expensive repair, because I ended up being presented with two options: I could either pay it out at $4,000 or "enjoy" a nice 10 percent surcharge on my insurance premium. I would have had to take out a loan to pay it out, so I chose the surcharge with the plan to not drive for the next couple of years. I chose the surcharge. The insurance on my Honda is $4,000/year.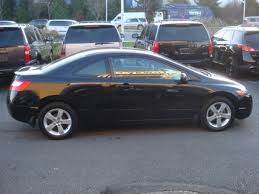 My saving grace was that I lived fairly close to work for a few months, saving me a lot on gas, so my monthly fuel expenses went down by quite a bit.
When I got my current job in April, I started working farther from home, costing me more in gas. On top of that, they are building a new bridge that I have to cross every day to get to work. The government is tolling the bridge at an astronomical $3.50 per pass ($7/day if you go to work and then come back home), to help pay for the bridge. The tolling starts in December.
So what we're looking at, then, is the following:
$220 Car Payment
$220 Gas
$330 Insurance
$140 Bridge Tolls
$25 Parking (I have to pay every once in awhile)
$20 Maintenance (pro-rated over the months)
________________________________________
$995 Per Month
That figure is absolutely astounding. It's double my portion of the rent, and more than our monthly rent as a whole. It's actually almost half of my monthly income from my day job.
Seeing that figure is extremely motivating for me to get out of debt and pay off my car loan as soon as possible. Paying off my car loan will reduce that expense to $775.
It will also make me feel a lot more comfortable buying a house, which would decrease the bridge toll cost and the gas costs; we are planning to buy closer to work so we don't have to go over the bridge. I could probably save $100 on gas when we move, and the bridge toll expense would be nonexistent. $515 is much more manageable than $995.
But, the first step is to tackle this car loan like it's my job.
I've been able to pay off $2600 in under 6 months, and for a big portion of those months, I was making half of what I'm now making.
With a trip to NYC in September, I don't think I'll be able to put a lump sum onto my loan until October. But having this debt payment every month, hanging over my head, is starting to get pretty depressing. So here's what I'm planning to do to cut back:
Never pay for parking unless necessary (Savings - $25/month)
Eat at home/brown bag it for breakfast and lunch every day, and dinner 6 days per week (Savings – $40/month)
Find a way to save $20 on my phone bill (Savings - $20/month)
Stop buying books; read the ones I have (Savings - $20/month)
And then, now that I've handed in my final project, I have some extra time with which to make extra money. Here's the plan with that:
Put all extra money made from babysitting toward car loan (earned – about $250/month)
Find an extra $100 per month through side gigs (earned - $100/month)
Continue to put blogging income toward other savings/travel – otherwise I wouldn't be able to pay for my trips in September (N/A)
This can all be implemented at the start of August, but the income part will have to go toward my September endeavors for that month. So, by the end of the year if I keep this up, I'll be looking at:
$220/month payment, $40 going to interest = $180/month reduction
$105/month found via cutting back
$350/month earned at side gigs
____________________________
=$675 extra payment each month
My current loan stands at $9850. By January 1, 2013, I should be able to have my loan decreased to $6,970.
The loan was supposed to be a five year loan, but I should have it gone by the end of 2013.
This is a relief – it's much more manageable than paying it down for five years. And this is also not accounting for any extra payments that I will be making from my regular income, though I will likely have to save that for the crazy insurance expense that I have to deal with.
Are your transportation costs out of control?